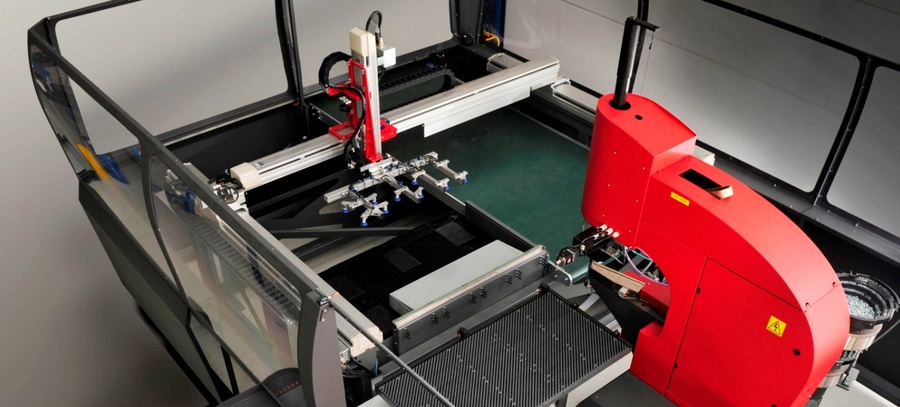 More precision and ease installation.
Our 2020 survey of the industry indicates an unabated trend towards more automation of previously static or manually tended systems. Key to these new offerings is installation simplicity for OEMs and end users of linear components for linear axes … as well as positioning stages and Cartesian robots.
In fact, Cartesian robots (also called linear robots) increasingly serve as turnkey solutions where tasks were previously done manually. That's in part because (where suitable) linear-based solutions offer simplicity and precision at a price point that's unrivaled by other solutions. So linear-motion adherents want these multi-axis arrangements to come to mind when laypeople and engineers alike discuss robotics.
Trends in linear guides and guide rails, slides, and ways include more uses for profile rails and linear bearings with plain bearings and linear guide wheels. Our experts reported more configurability for both rails and shafts as well as carriages and runner blocks that traverse them. That's to satisfy demand for flexible machines that employ modularity to adjust to changing processes for material-handling machinery, packaging, and other forms of factory automation. This year has also brought increased focus on hygienic component designs. Those in turn are supporting some newer automation industries — such as that for CBD or cannabis-related products.
Ballscrew-based and newer belt-based linear actuators are associated with high precision on large motion axes … and miniature designs can in some cases employ leadscrew-based actuation to satisfy the same design objective.
The past year has brought new electric actuators that complement battery-powered designs for mobile and off-highway vehicles, medical equipment, and transportation systems. These eliminate efforts related to successful integration for OEMs and end users.
---
Post time: Nov-30-2020